On Saturday I went shopping in Birmingham as a revision break, I absolutely needed to get away from textbooks and power points for a while and a bit of retail therapy was perfect. I definitely feel much better for a break and I bought some lovely new things!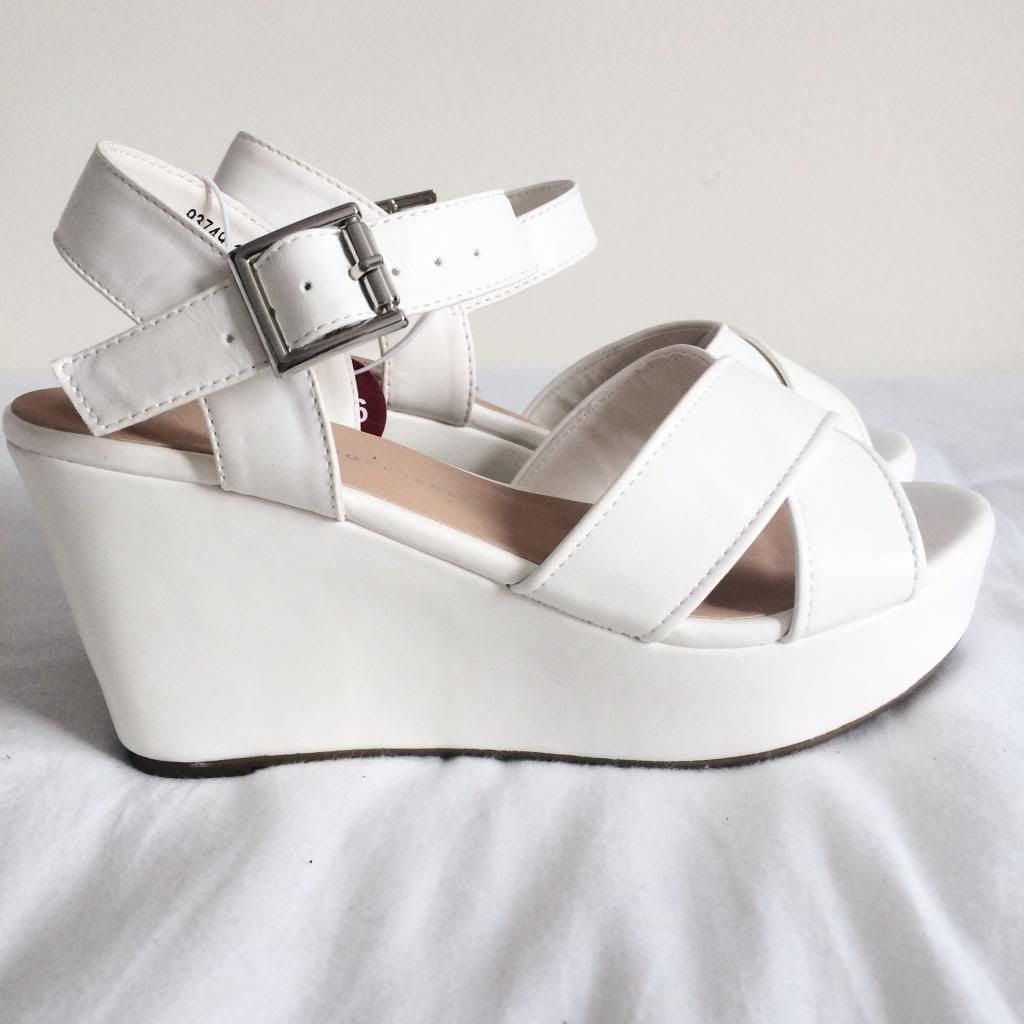 Okay, why not start with my favourite purchase of the day! These shoes are absolutely gorgeous and a bargain at only £10! I bought these in the Primark in Selfridges and the colour is perfect for summer. Will definitely be wearing these on holiday in a couple of weeks!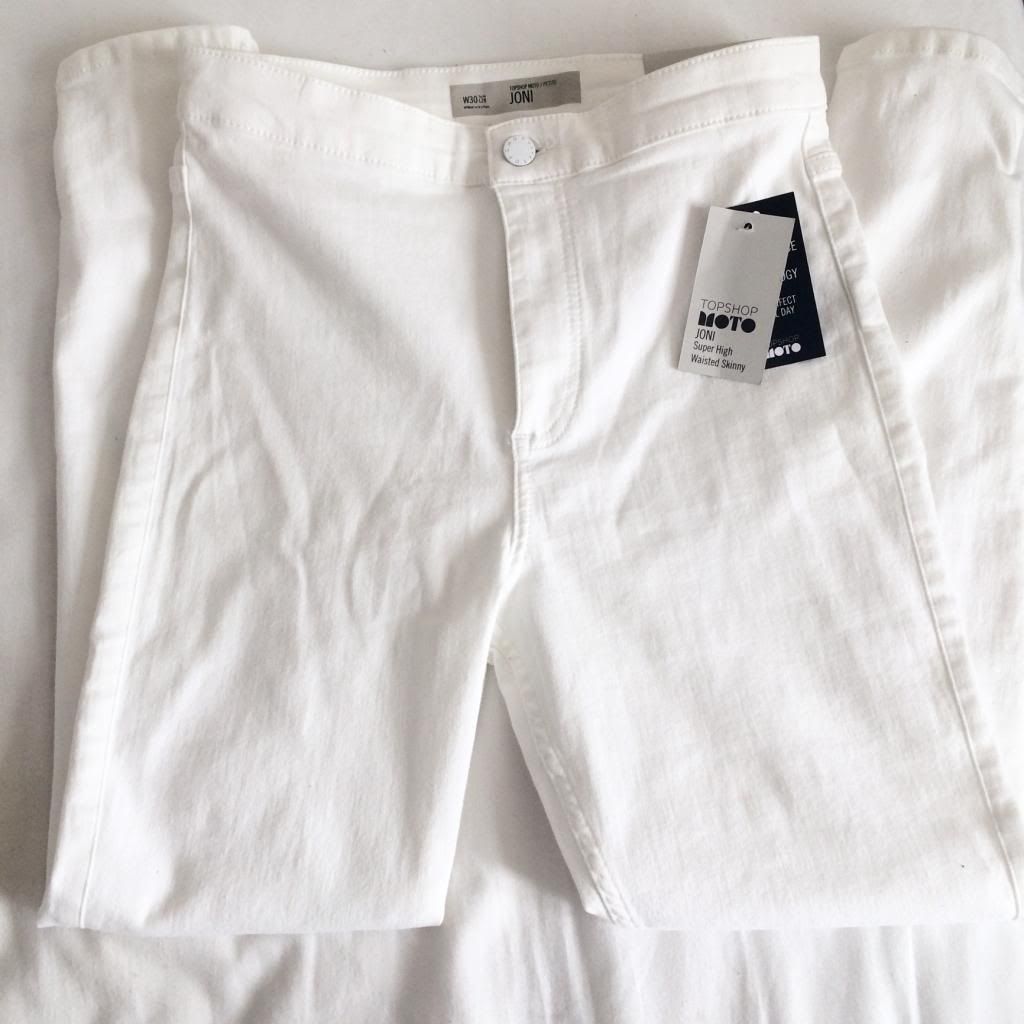 Following on from the 'white' theme, (I adore the all white trend at the minute, it's so chic, simple and sophisticated), I bought some white jeans from Topshop. I looked in sooo many shops for some white jeans but they either didn't have any or there weren't any in my size so they must be popular at the minute! These Topshop jeans are actually a little bit see through if your normal size is skin tight, but if you buy a size up they are absolutely fine and they still look great! I bought the Joni style.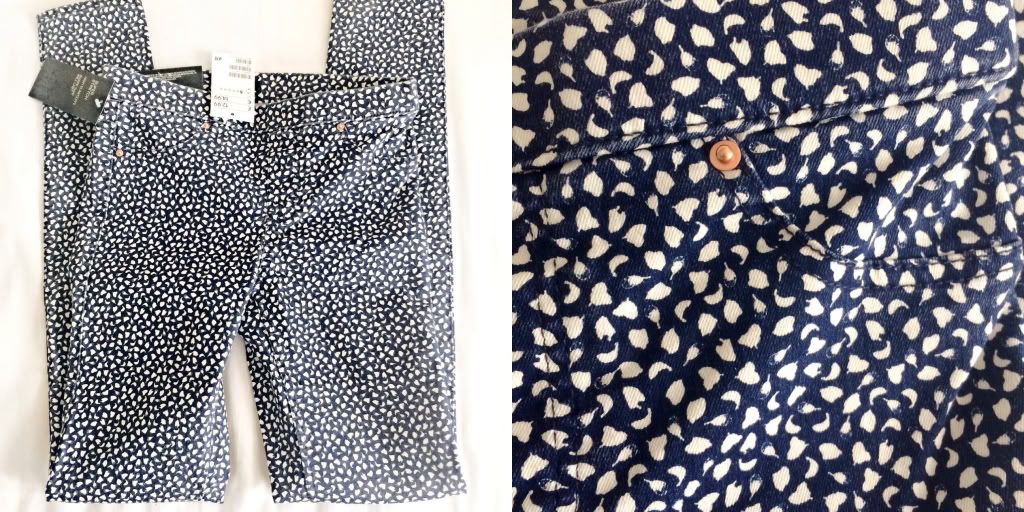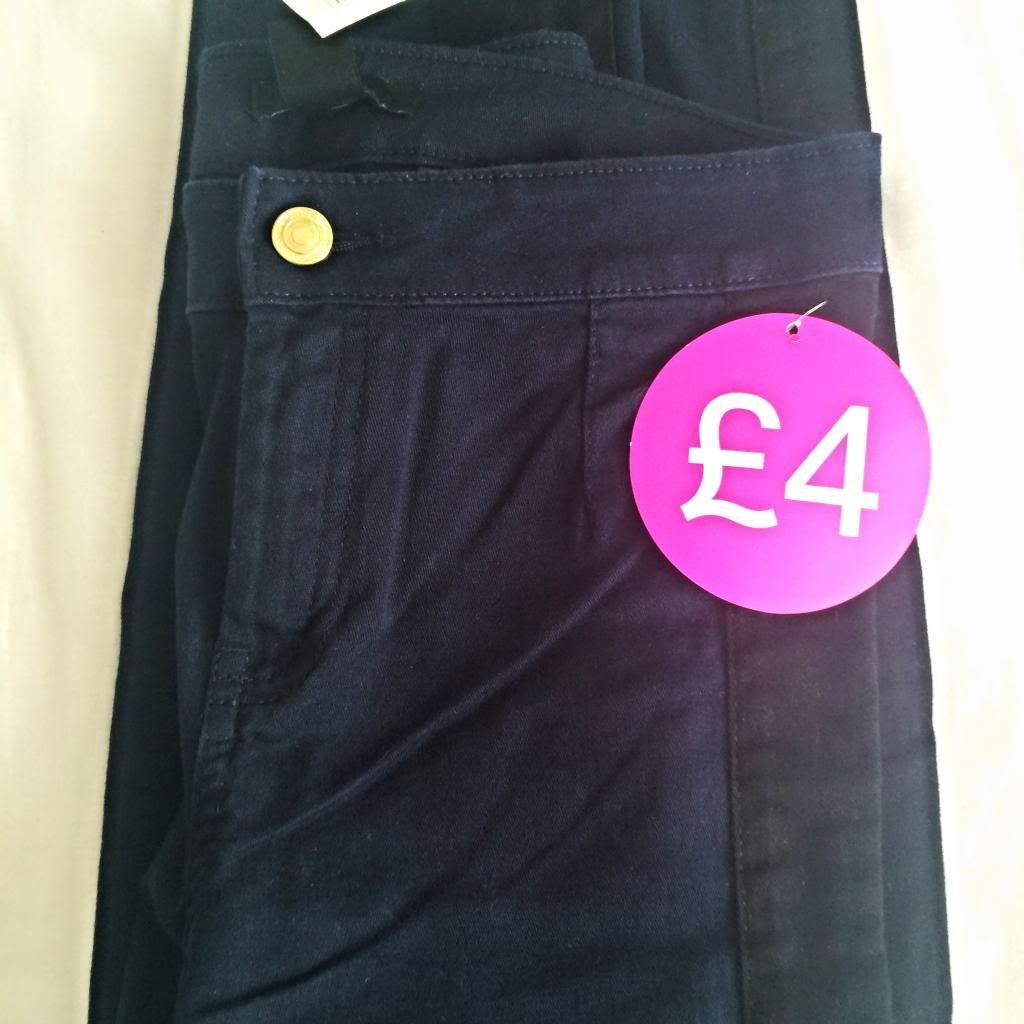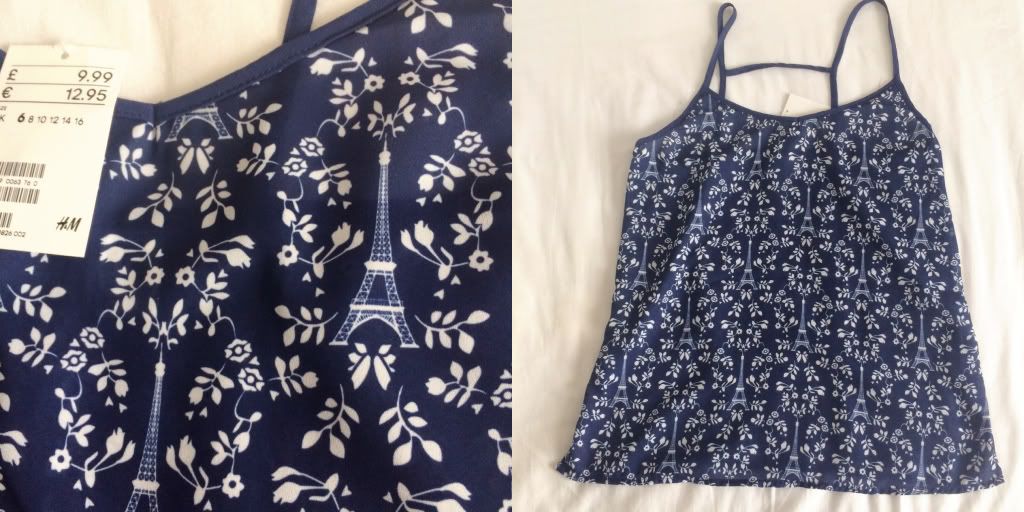 I found some lovely bits in H&M! I love the navy and white patterned jeans/jeggings that I got, only £12.99. I also got a white and black striped top for £7.99, some navy jeans with a black bit down the edge for £4 (bargain of the day!) and a navy and white Parisian style vest. All of these look absolutely gorgeous on.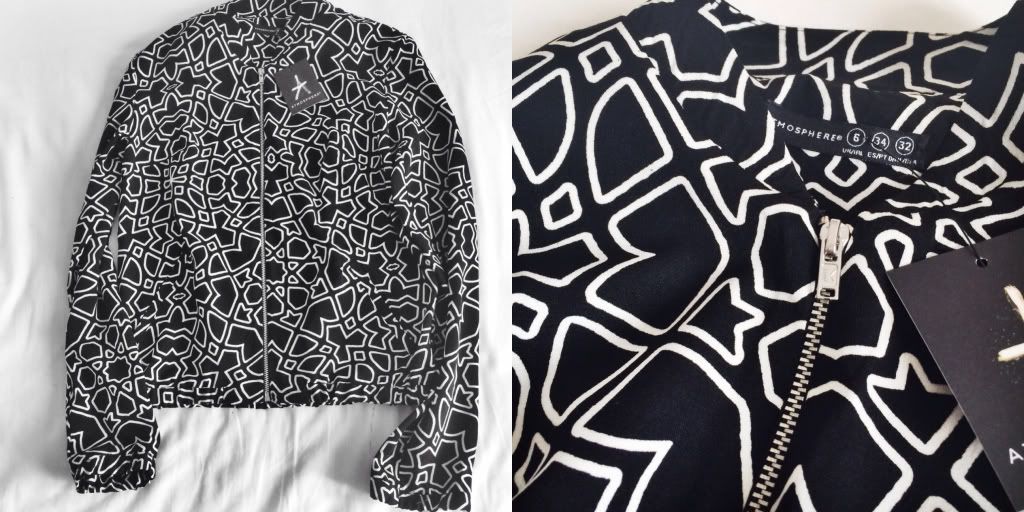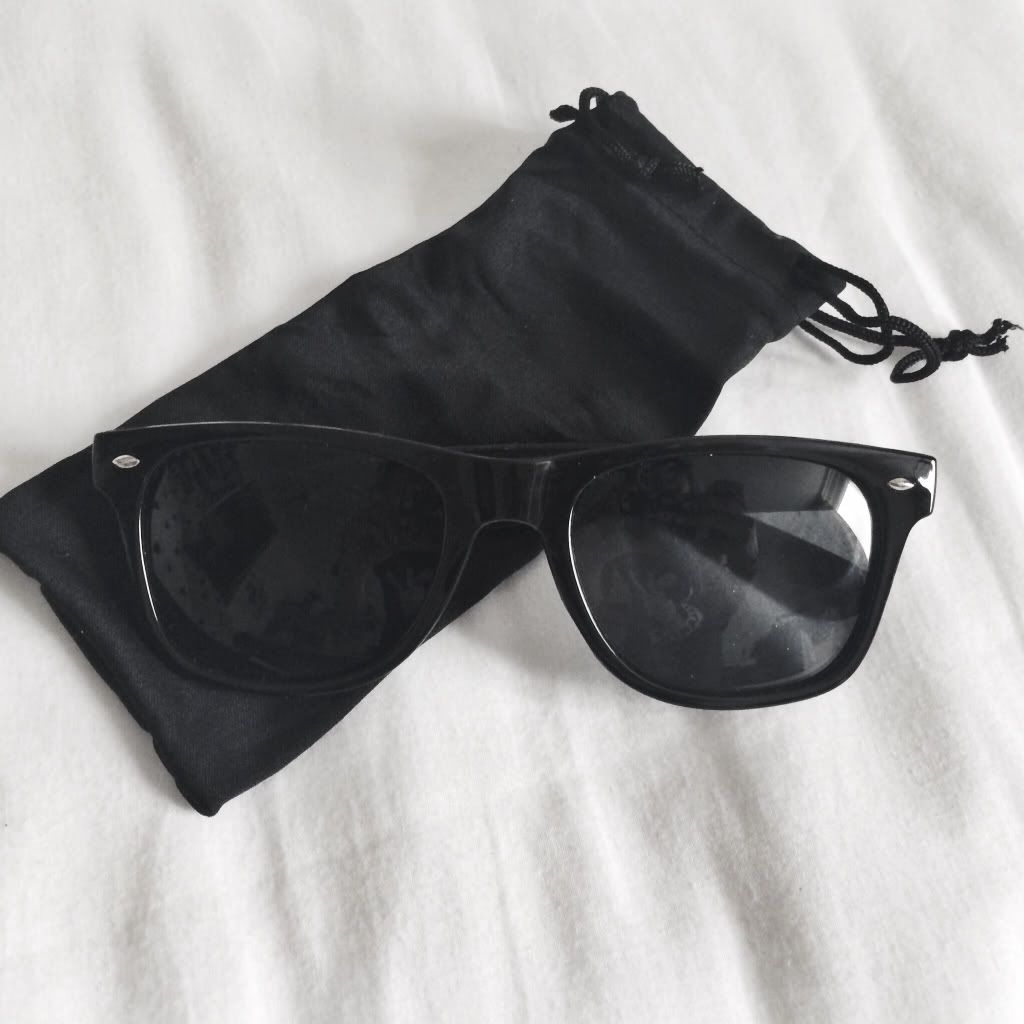 I also went into the main Primark store and despite it being busy, hot, and messy I found a couple of things and braved the queue! I got a bomber style jacket with a black and white pattern on it, this looks lovely on and is the same silky material of a kimono. This was £15 and I also got some sunglasses and a case for £1.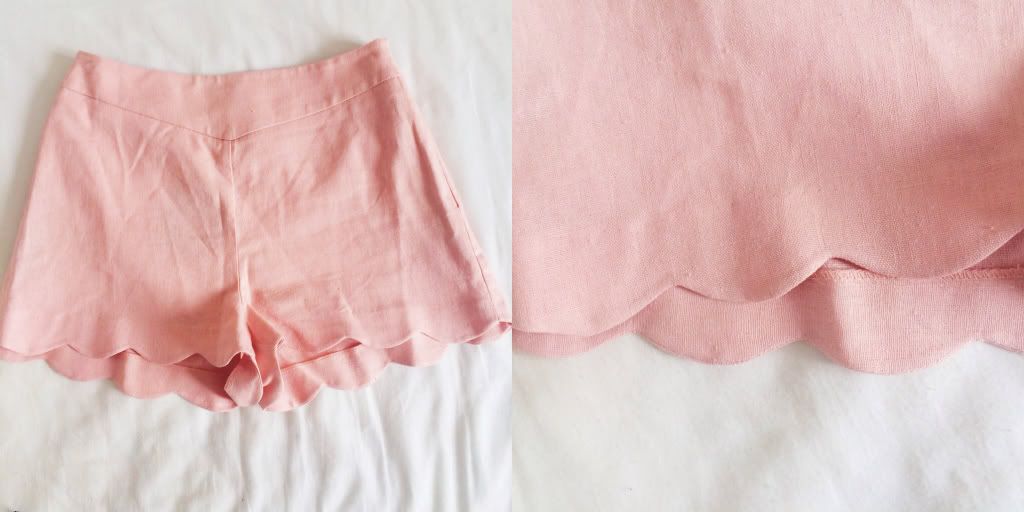 These things I actually bought earlier in the week from ASOS but I thought I'd include them in this haul because why not. This
satchel
is absolutely perfect and of course it came shopping with me on Saturday. It's the perfect size and I love the scallop hem. I also bought a pair of
shorts
with scallop hem (obviously I'm liking this trend too..). These are made of a linen material and so are really nice for Summer. Another thing I'll be packing for my upcoming hols!
I love a bit of retail therapy! What have you purchased recently?