After reading these type of posts on
Little Miss Katy
and
Nine Grand Student
, I thought it would be a great idea to do one of these posts on my blog, so you can all
get to know me
a bit better.
A is for AMSTERDAM
as I am going in exactly 90 days time and I can't wait. (PS if anyone has any posts on Amsterdam I'd love to read them, so link me up!)
B is for BEACH
because I love going to the beach, especially to walk my dogs. One of the best bits of living where I do is all the scenic coastlines.
C is for CHESTER
Chester is the name of the horse I used to loan before I went to university, and I really miss his cheeky face
D is for DOGS
I have 3 dogs at home, a sprocker spaniel (Alfie), a Bedlington Terrier x Whippet (Freddie), and a Heinz 57 (Lottie). I miss them so much when I'm at university D:
E is for ED SHEERAN
I live near where Ed Sheeran comes from, and so I've bumped into him more than once (and he is the nicest, most down to Earth guy there is!). The last time I saw him was at the local pub on Christmas Eve. My uncle was also his form tutor at school.
My favourite ever concert was seeing him at Thetford Forest because the atmosphere was absolutely brilliant and it was quite a small, intimate gig.
F is for FROGS
My biggest phobia
G is for GERMAN
I've been learning German for 7 or 8 years and now study it at university, also ja, ich spreche Deutsch. I've only been to Deutschland twice though, Koblenz for work experience and Berlin this year with GermanSoc at uni.
H is for HARRY POTTER
Because it deserves a spot on this list of things
I is for IPHONE
It's practically another limb.
J is for JOB
I currently work at M&S as a customer service assistant, and I really enjoy it - the people I work with are great!
K is for KA
My first car
L is for LATITUDE
I'm volunteering at Latitude with Hotbox Events this summer, I'm so excited! The role involves working 3 shifts involving stewarding and in return you get a free ticket to the festival.
I really like the lineup this year and Catfish and the Bottlemen are firmly at the top of my 'to see' list.
M is for MUSIC
As you might've just guessed, I'm really into music. I have thousands of songs on my iTunes and loads of playlists for just about every mood I could ever be in. I'm into a pretty wide variety of bands, ranging from Foals to You Me At Six, Dashboard Confessional to Kodaline, Fall Out Boy to Ben Howard, Arctic Monkeys to Alt J.
N is for NORFOLK
Where I grew up. I love the stunning countryside of Norfolk and the calmness, but I equally dislike the fact there's not a lot there. I like cities, the busyness, vibrancy and the convenience of being able to get to wherever I want fairly easy, without needing to drive a few miles.
O is for ORGANISED
Because I am high up in the league of the 'Most Organised People of the World'.
P is for POLO
I recently started playing polo with Warwick Polo Club and it's the best thing. I've rode in a number of various disciplines but I love the fact polo is a team sport.
Q is for QUIET
I'm not naturally a loud person. Though I would consider myself quiet, I wouldn't say shy. Quiet doesn't mean poor communication skills either. Being on the more quiet side means I'm an excellent listener, and when I do have a strong opinion on a topic I'm not afraid to speak up.
R is for RIBS
Because I fractured a rib less than a week before my AS exams, and it was
very, very
painful.
S is for SIBLINGS
I have a younger brother and younger sister. Though they are both towering over me. I stopped growing at 5"1' and my sister still hasn't stopped at about 5'8" - I'm constantly being mistaken for the youngest.
My boyfriend!
U is for USA
I've been to the USA 3 times, each time in Florida, but I really really want to go to New York, among other places.
V is for VEGAS
by All Time Low. A fav song of mine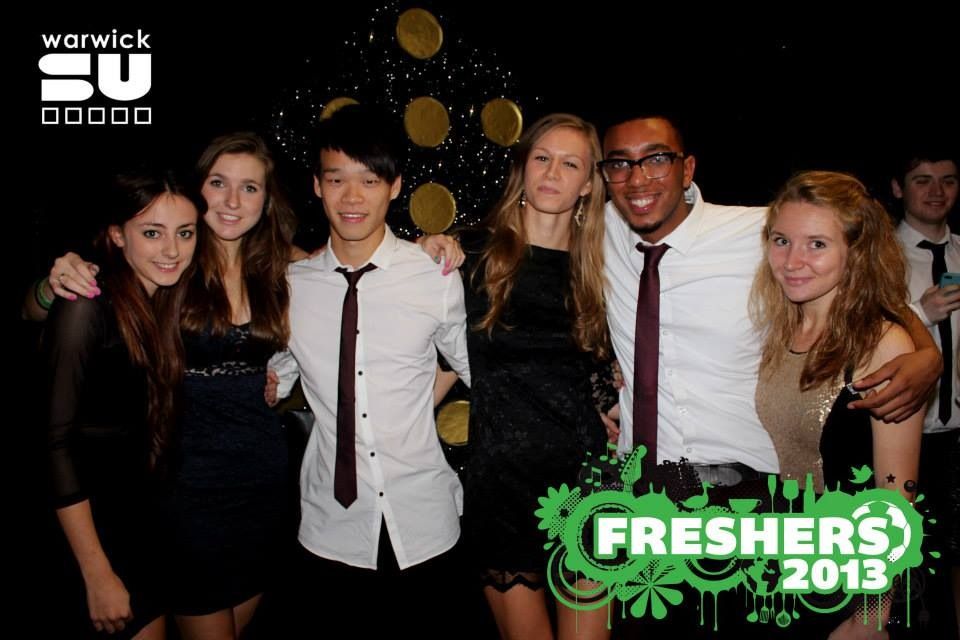 W is for WARWICK
My university. I study German and Business Studies and I'm in my second year now.
X is for Xmas
One of my favourite times of year.
Y is for YEAR ABROAD
I'm going on a year abroad as part of my course in August - Mannheim University for 1 semester and then a work placement in Frankfurt for the rest of the year.
Z is for ZERO
As in zero words beginning with Z!! Zoo? I like zoos, I guess... I really want to go to London Zoo.


P.s you can find out more about me on
my about page
.