Last term I spent 4 days in Berlin, Germany with University of Warwick German Society for annual tour! 40 of us in total descended on the wonderful city and it was a fantastic few days. We arrived on a Sunday afternoon and stayed until Thursday morning, and we packed a lot into this time. I thought I'd write a bit about my experience there in the hope that it may be useful for someone thinking of visiting. Here are some tips: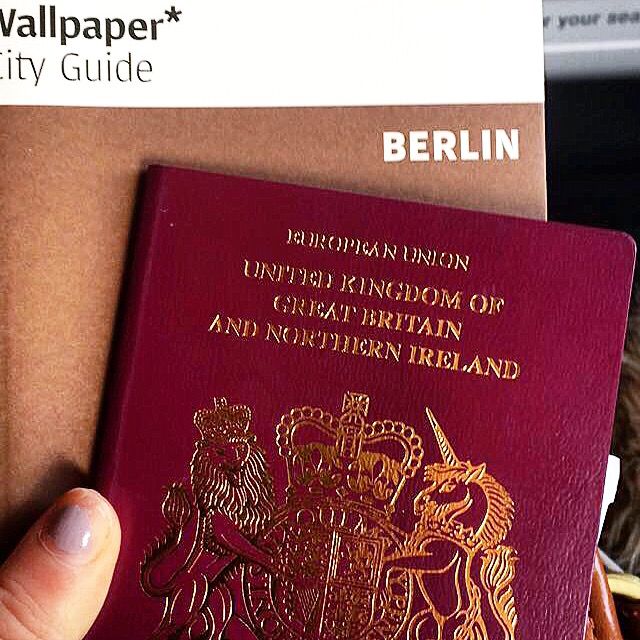 Travelling in Berlin
One of the best things about Berlin in my opinion is travelling within the city - it's so easy! I would 100% recommend buying a
Berlin WelcomeCard
. It's about 35 euros (or less) and allows you unlimited travelling on the busses, trams and trains. We definitely got our money back with it as each U-Bahn journey is around 2 euros, and we needed to catch the U-Bahn back to our hostel. Buying a ticket each time would have been a nightmare!
Eating out
Apart from breakfast in the hotel (well, if we were awake early enough to be there for it) we ate out for every meal. Although we managed to visit just about every British/American chain in Berlin I think - Pizza Hut, McDonalds, Burger King, Starbucks, Dunkin Donuts - we also managed to eat at some German places including Brauhaus Lemke, Hoffbrau Haus and my favourite restaurant - Berliner Republik. They all serve typical German food, with Hoffbrau Haus being the best for large groups (long tables and benches like Oktoberfest) and the live music making it a very casual, fun atmosphere. Brauhaus Lemke is on the more civilised side but a really pleasant restaurant. Berliner Republik however had delicious food (Currywurst yes plz) and a STOCK EXCHANGE with the numerous types of beer. There are screens around the restaurant with prices of the beer on, which would fluctuate depending on their popularity. The trick is buying beer when you thought it was cheap. Definitely worth a visit! Also, with the BerlinWelcome card you can get 25% off your meal.


What to do in Berlin
The first thing you should do on the first day you're there is a walking tour. I would really recommend it for everyone, especially if it's your first time to the city. It is a great way to learn a lot about the history (and there really is a lot to learn!) and the best way to get your bearings. Ours lasted about 3 hours and though it was freezing it was still really good. We also got a lot of tips from our tour guide of what museums and places are worthwhile visiting and where does the best coffee.
A walking tour will cover a lot of the main things to see - we started at Alexander Platz and finished at Brandenburg Gate visiting Fernsehturm, Museum Island, Neue Wache, Checkpoint Charlie, Topography of Terror, Berlin Wall, Hitler's Bunker among others! Other things that are a must are Potsdamer Platz (best view of the city from the Potsdamer Viewing Platform!), the Reichstag (a tour is really worth it - very interesting), and East Side Gallery. Oh, and for those of you who want to do a bit of shopping - Kaufhaus des Westens (KaDeWe) is better than Selfridges amazing.


Going out
Berlin is renowned for its clubbing scene. However, when you're a group of 40 English students who are very likely more than tipsy from circling in the hostel, this narrows down the list of clubs you will get in to considerably. Berlin bouncers are not keen on overly drunk tourists and you will more than likely not be allowed in.
If you really want to experience Berlin nightlife, I would not recommend going Sunday - Thursday. Thursday - Sunday would be much better as a lot of the clubs are only open Friday and Saturday nights. However, Matrix is open every night I believe (we went twice!) and is the best option if you're part of a large group. On the Wednesday night it was a 2-for-1 drinks offer which was really good but also really bad at the same time (note to self: when flying the next day, do not stay out until 5am drinking more than usual). Matrix is one of the bigger clubs and very similar to a British one playing typical club music, whereas there are many smaller, more unique clubs around Berlin which are also worth a visit if this is your scene.
Other Tips
As with any other city, be careful of your belongings. Our hostel got broken into and a couple of people in our group got laptops, phones, tablets taken. Don't take things that you couldn't bear losing, and keep everything else safe!
Get a Welcome Berlin card - you get a guide with it which gives you money off to hundreds of restaurants and museums as well as unlimited free travel.
General German etiquette - do not jaywalk. It's very frowned upon. This means walking across the road when the red 'Ampelmann' is lit - wait until it's green.
Danke (or dankeschön) means thanks (thank you very much). A lot of people in Berlin do speak English, but knowing at least please, thanks, hello, goodbye etc. in German is polite!
If you want to sit outside Cafe's and people watch and explore without needing to slip into a coffee shop on every corner to warm up, go in Summer. If you're not fussed by the cold, will spend a lot of time in museums and prefer less tourists, go in the winter months.
Don't bother bringing high heels. Germans tend to dress more practically than fashionably, you won't see people wearing them out, unless you can't live without them - don't waste your luggage allowance on them.
Take a million photos.
Eat currywurst.
Have you been to Berlin? What was your favourite part?
P.S If you have any questions about Berlin, or Germany in general, feel free to leave a comment or you can send me an email (contact details
here
).